Cockroach Exterminator Melbourne
Cockroach Pest Control Melbourne
Local family business protecting your family
Complete The Form Below And One Of Our Experts Will Call You Back
Your Trusted Partner for Effective Cockroach pest control Melbourne
We understand that dealing with a cockroach infestation can be a stressful and unpleasant experience, which is why our team is here to help. We are a professional pest control company with years of experience eradicating cockroaches from residential and commercial properties throughout Melbourne.
Cockroaches are a common pest in Melbourne and can quickly multiply if not treated promptly. They are unsightly and can also carry harmful bacteria and trigger allergies in some people. Our team of experienced technicians are equipped with the latest tools and techniques to effectively eliminate cockroaches fr0om your property while ensuring the safety of your family and pets.
We pride ourselves on providing fast, reliable and affordable service, with our technicians working to the highest standards of quality and professionalism. Our goal is to provide you with a cockroach-free environment, where you can live or work in comfort. So, if you are experiencing a cockroach problem in your home or business, don't hesitate to contact us. Our team of cockroach exterminators Melbourne is ready to provide you with the best cockroach control Melbourne solutions to suit your needs.
Top-rated Cockroach Extermination Experts in Melbourne
At RF Pest Management, we are committed to providing top-notch pest control services to ensure your property is free from cockroach infestations. Our cockroach pest control Melbourne will assess your property, identify the source of the infestation, and provide a treatment plan that is customised to your situation. They will use the latest techniques and equipment to quickly and efficiently eradicate cockroaches from your property.
We understand that the safety of your family and pets is a top priority, which is why we use eco-friendly and effective treatments that won't harm your loved ones. We are transparent about our pricing, with no hidden costs or surprises. So, contact our friendly, professional team today; we are always willing to answer any questions you may have.
Safe, Reliable, and Long-Lasting Cockroach Pest Control Melbourne
Our cockroach pest control Melbourne follow a comprehensive and effective procedure to ensure that cockroach infestations are eliminated from your property. Here is an overview of our cockroach control Melbourne:
At every stage of our process, we prioritise your family's safety by using safe and eco-friendly treatments. We take pride in providing fast, reliable, and affordable service, and we always strive to ensure that your property is free from cockroach infestations.
Types of Cockroach species we control
You might not think that having cockroaches in your Melbourne house is the worst possible situation. The majority of common cockroach species present in homes seldom cause serious harm. However, these unpleasant little critters occasionally pose a threat. Keep yourself safe by contacting RF Pest Management services for comprehensive cockroach pest control Melbourne. There are many different varieties of cockroaches, including:
Wood cockroaches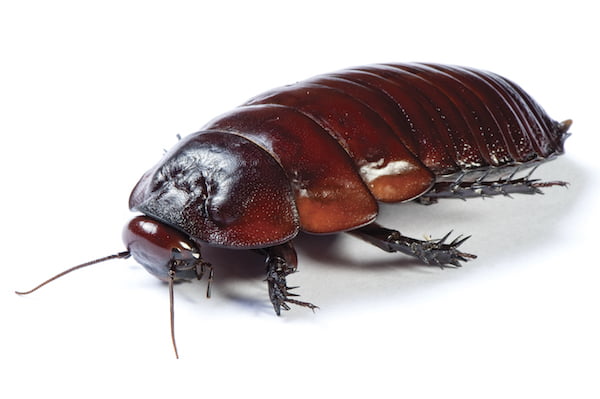 Australian Cockroach
Oriental Cockroach
Don't Let Cockroaches Invade: Learn the Telltale Signs of Infestation
Cockroach infestations can be a major problem for any property, and it's essential to address them quickly to prevent them from spreading. Here are some signs of cockroach infestation that you should be aware of:
If you suspect a cockroach infestation on your property, it's crucial to contact RF Pest Management as soon as possible. With our expertise and professional cockroach pest control Melbourne approaches, you can rest assured that your property will be free from infestations.
Don't Let Pests Take Over Your Home or Business
A reputable professional pest management company that provides affordable, high-quality commercial and residential pest control services are RF Pest Management. We have selected knowledgeable and experienced termite inspection service to ensure the quality of our professional pest control cockroach service in Melbourne.
How Much Cockroach Pest Control Melbourne Cost?
Costs for cockroach pest control Melbourne range from $139 to $450. You may get in touch with us at any moment to get the exact price of the pest control cockroach treatment Melbourne. Once they arrive, our professionals will carefully evaluate your home. We'll recommend the best method to get rid of these pests.
How Cockroach Infestations Can Affect Your Health
Cockroach infestations can have serious implications for your health, especially if you do not address the situation promptly. Here are some potential health concerns that cockroach infestations can cause:
If you notice any signs of a cockroach infestation in your home, addressing it as soon as possible is essential to prevent any potential health issues. Our Cockroach Control Melbourne can provide safe and effective treatment options to eliminate the infestation and prevent future problems. With our professional cockroach pest control Melbourne, you can rest assured that your home will be free from any health concerns related to cockroach infestations.
Frequently Asked Question's
Yes, pest control cockroach is a successful method for eliminating cockroaches. We employ organic pest control methods that are secure, reliable, and safe to get rid of cockroaches in your house or place of business.
After a pest control treatment, live cockroaches may still be present. After being sprayed, certain cockroach species are able to withstand the lethal spray for a few days. Even weeks after the initial spraying, the pest control techniques are still effective.
Several environmental elements, such as location and weather, spaces where pests may breed and build nests, and the amount of food and water they have access to, affect how long your unpleasant visitors stay in your house.
Our Process of Pest Control
Consultation for Pest Control
Consult a specialist right away if you see any indications of a pest infestation.

Site Inspection and Evaluation
A member of our Point Cook pest control team will do a comprehensive assessment of your property to identify the kinds of pests that are there, the extent of the infestation, and the locations of all access ways, feeding areas, and breeding grounds.

Pest Prevention and Control
Our pest control options are customized to meet your unique requirements. Any type of pest control in Point Cook may be carried out by our team of experts since they are qualified and licenced.

Report on documentation and pest control
After completing the pest control procedure, our staff will provide you with a report explaining the degree of the damage, and show you how to avoid having them invade your property again.
Best Pest Control After Care
Let's look at what you must do following the completion of the pest control service.
Wonderful service provided by the team, anyone out ther looking for the pest 🪳🦟 control job done just engage their service.
Dipjyoti Metia
July 5, 2023.
Very reliable friendly and respectful taking the time to explain the products used to exterminate rodent control with Q & A. Reasonable rates. Would use them again without hesitation.
Andra Sterling
June 6, 2023.
I called them in April to do mice treatment (mainly in the attic) with Saupry (apologies if I butcher your name) and after 1 month I finally sleep peacefuly. But since last week the activities in the attic are back and now I'm back to sleepless night. Not sure what to do or if there's any way to stop the mice from coming back. Then Saupry came back and help me more. He also explains some stuff I can do to stop the mice coming back. What a legend! They are the best people to do the job. 10/10! 👍👍👍
Very friendly and efficient staff. Gave good advice and was on time for the job
Autotech Victoria
May 24, 2023.
Djay was fast at responding to our initial request and attended the next day. He was great at communicating when he would arrive. He was very professional, got the job done quickly and tidied up. Once he was complete he explained everything, was very knowledgeable and gave good honest advice on other services we asked about. Highly recommend and will be using should we require any further assistance.
Kevin C & Alanna H
May 15, 2023.
Djay is very friendly! Always on time and ensures to get the job done correctly. I get my house treated every few months from the team at RF Pest Control. Couldn't recommend the team at RF Pest Control enough! Thanks again for your recent visit Djay you and your team are fabulous!
Super impressed with quality of service. I was able to get a same day appointment. Very friendly and knowledgeable with pests and the area. Highly recommend.
Kayla Crea
April 24, 2023.
Excellent service. Same day call out. Reasonably priced, very knowledgeable.
Theo Naidoo
April 16, 2023.
RF pest control is by far one of the BEST in Western suburbs. From the get go you feel that you are in the hands of a thorough professional! Djay will talk you through the complete process that helps you understand what you are paying for! He stands out from all the other pest control companies that I have contacted because he is the only one (that I am aware of) who offers a follow up visit to ensure that the treatment applied is effective. This is included in the very very reasonable price that he offers! He a reliable, passionate individual who will exceed your expectations on all aspects!
Very professional, too informative! We got big relief from the huge cockroach issue at our home, especially in our kitchen. It was unbearable, but RF pest management helped us with a high-quality and long-lasting pest treatment solution, Before and After photos below says everything. The communication and attention to detail were fantastic. They were unbelievable throughout the whole process, so, a big thank you for that and the price was as quoted - no surprises. Highly recommend using this business.
We had an issue with mice in our home so we found these guys online. They responded and turned up the same day and were quick to help. I highly recommend this local business. Very professional, friendly and extremely helpful. Dj you were awesome thanks again!
I contacted Djay to put some traps for rats and also needed him to inspect in and around house. He was absolutely on time and responsive to all communication. He also went over and above to put extra boxes for rats outside of house. After few weeks, he followed up twice and came to check at no extra cost.Very professional service by RF pest management. I would highly recommend their service.
We recently had pest issue with mice at our home. We found this Pest Management team online and contacted them. They were very responsive and we got the service on time. With a single visit and thorough work, we got rid of the mice. We highly recommend them for any kind of pest issues.
Amazing service, did an amazing job! Couldn't recommend them enough
Wonderful experience.great service highly recommend.regular follow up .responsible for the duties .
Very professional, I had consulted a few guys but RF responded immediately. He came on time and did the inspection first followed by eradicating the rats and spiders that were giving us so much trouble. He did call after to check if we haven't any issues. Can't recommend RF Pest enough.
Quick pest control inspection
Why leave anything to chance when paying for a new or used property? Have a certified and experienced pest inspector evaluate your home carefully and make treatment recommendations for any pests they find. Point Cook residents can use our quick pest control inspection services. Order your inspection right away!
Pest Control Services Melbourne
Call us on 0450 213 514 Same Day Pest control Services
Location: Melbourne, Australia.