Flies Pest Control Melbourne
Local family business protecting your family
Complete The Form Below And One Of Our Experts Will Call You Back
Best Pest Control for Flies in Melbourne
We are RF Pest Management, a trusted and reputed team of Flies pest controllers in Australia. Our Flies pest control Melbourne services can help you with the treatment of pests and deliver preventative measures to ensure pests don't return. We secure pest-free living and working spaces for you and give you the peace of mind you need to live and work well.
Expert Flies Pest Control Services
Flies are troublesome, to say the least; the buzzing noise and the infections they spread make them unwanted guests that we wish to secure our homes and workspaces against. So, if you are looking for ways to rid your property of these pests, call a professional fly control Melbourne the moment you see any indications of an infestation. For expert pest control for flies, you don't need to look any further than our team at RF Pest Management. We are a team known to eliminate even the most complex infestations. For us, your comfort and safety are our top priorities. We offer same-day flies control service and start looking into the issue right away by sending one of our licensed experts to examine your house.
In Melbourne, Flies Pest Control uses a common strategy for fly treatment. We promise enduring, significant, and utterly gratifying outcomes. Our fly prevention and control services are unmatched.
You don't want to have a fly infestation in your house since they may be dangerous to your health in addition to being an annoyance. If you believe that there are flies in your home, you undoubtedly want to know how to get rid of them. Using the RF Fly Control Treatment is a proven and effective way to get rid of flies
Fly-Proof your Home and Workspace with Our Flies control service
Having good fly control might be challenging. It can appear to be a simple remedy at first, but after you start investigating it, you'll notice that it takes a lot of work. There are several items you may use to get rid of the bothersome flies in your house. These, however, have the potential to be harmful to the environment and your health. In Melbourne, we provide a four-step process for treating and getting rid of flies. We also provide you advice on how to keep your home free of pest infestations in the future. Simply get in touch with us to discuss your worries with one of our professionals. Anywhere in Melbourne, our qualified flies control specialists will visit your residence or place of business. Your property will be thoroughly inspected by us, covering every square inch of it. We promise that in order to get rid of the fly infestation, our experts will work silently.
We focus on determining the species of flies that are prevalent in and around your residence or place of business. We'll look into where they breed as well and take the necessary steps. The examination will let us assess the severity of the infestation and the health concerns to your loved ones, pets, and employees. These specifics will help in the creation of customized methods to stop further infestations.
Types of this species we control
Horse Flies
They tend to be cattle pests, as their name implies, and are most active during the day. The females, on the other hand, are more likely to attack animals and people whereas the males mostly eat pollen and nectar. Their razor-sharp teeth allow them to deliver severe bites.
Bluebottle Flies
Due to their attraction to pet waste and animal carcasses, these bugs, which resemble coloured bottles, are in charge of dispersing a number of illnesses.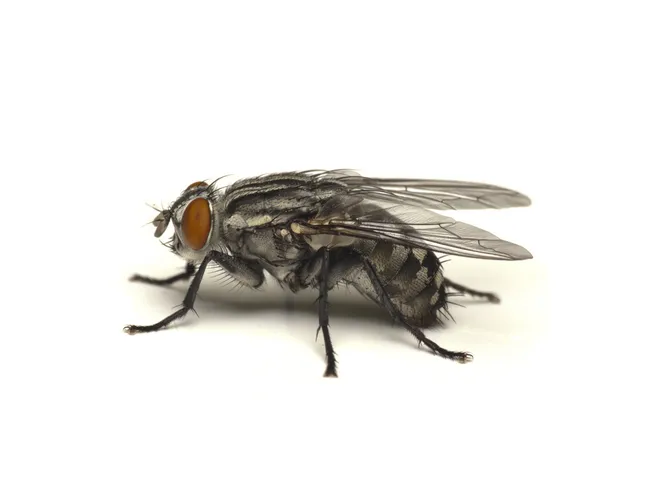 Cluster Flies
These flies travel in large groups, are visible in the summer, and are drawn to light. They appreciate quiet areas of your house where there isn't much activity.
Sand flies
These flies are frequently seen near sand-filled riverbanks. April through September are their busiest months.
Fruit Fly
Fruit flies, so named because of the type of food they are drawn to, eat fermenting byproducts in breweries, orchards, and vegetable and fruit plots.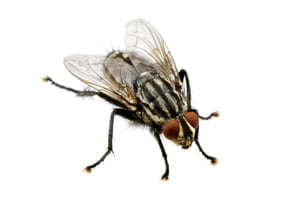 House flies
As they eat both human and animal food as well as human and animal waste, these flies can seriously harm the hygiene of your house.
Drain flies
Because they feed on the sludge from these sites, these small moth-like flies emerge close to drains, sewage systems, and other such locations, making contact with them exceedingly unsanitary.
Flies buzzing around your property are hard to ignore. But how do you determine if the flies you see are a temporary nuisance or have built a home on your property? Occasional fly sightings are normal; fruits left in the open and uncovered gutters can attract these occasional guests. However, if you see hordes of flies around your entire property, it is a sign of a fly outbreak. Let's have a look at some common signs of a fly infestation:
When you notice any of these signs, hire our flies control service without delay. We promise a quick, effective and durable remedy and restore the comfort and hygiene of your residential and commercial spaces.
Why RF Pest Management is a First Choice for Pest Control
Wondering why RF Pest Management is the preferred choice for countless homeowners and businesses in Melbourne? Here's what sets us apart and keeps our customers coming back for more:
Flies Control Melbourne Cost
The cost of any flies control service will depend upon various factors – the size of your property, the extent of the infestation, etc. But a basic fly pest management in Melbourne typically costs between $300 and $700. At RF Pest Management, we offer our services at the best prices in the industry, so you will never have to worry about incurring any unnecessary costs. Once you inspect your property, we will give you an obligation-free quote with a detailed breakup to help you make an informed decision.
Health Issues Associated with Flies
On decaying food, mounds of dung, trash, and dead animals, flies reproduce. On their feet, legs, and complete bodies, these bugs carry harmful germs and other things. After a flight, the germs and other dangerous substances fall from their body and settle wherever they land. Food that has been the landing space becomes contaminated, increasing the risk of sickness.

More than 100 distinct infections that pose serious health risks are carried by the flies.

Different germs carried by the pests are resistant to standard antibiotics.

Numerous illnesses, including dysentery, salmonella, shigellosis, E. coli, Cryptosporidium protozoa, myiasis, TB, cholera, and parasitic worms, are spread by flies.

Fever, vomiting, diarrhoea, stomach cramps, and other symptoms are frequent.
Troubled by a Fly Outbreak? Give Us a Call!
Flies are small but one of the most annoying pests found in both residential and commercial spaces. They contaminate food, transmit several infections, and reduce the safety and hygiene of your living and working spaces. That's why a pest infestation should never be ignored. We know how much you wish to keep flies out of your premises, but it is easier said than done. They can easily find their way into their property and hide in corners and cracks that are hard to trace. But as experts in the field, tracking and eliminating these pests is an easy feat for us. We will block the standard outlets from where pests enter your property and use eco-friendly methods to deliver a durable flies control solution.
From fly baits, traps and chemical applicants, we will use the method that best suits your requirements and deliver the best flies pest control Melbourne service. We will eliminate the flies and identify the infestation's root cause to help you prevent similar occurrences in the future. Our flies control experts will offer comprehensive assistance and give you your money's worth.
To learn more about our services, call us anytime at 0450 213 514 or email us at info@rfpestmanagement.com.au.
Frequently Asked Question's
You won't have to risk your health and can enjoy a fly-free house since skilled pest control professionals will have all of the tools required to assure safe and efficient cluster fly treatment.
Fly pest management in Melbourne typically costs between $300 and $700.
Fruit flies may be eliminated efficiently and rapidly by a trained specialist. Spraying pyrethrum may quickly eliminate colonies of flying insects.
Our Process of Pest Control
Consultation for Pest Control
Consult a specialist right away if you see any indications of a pest infestation.

Site Inspection and Evaluation
A member of our Point Cook pest control team will do a comprehensive assessment of your property to identify the kinds of pests that are there, the extent of the infestation, and the locations of all access ways, feeding areas, and breeding grounds.

Pest Prevention and Control
Our pest control options are customized to meet your unique requirements. Any type of pest control in Point Cook may be carried out by our team of experts since they are qualified and licenced.

Report on documentation and pest control
After completing the pest control procedure, our staff will provide you with a report explaining the degree of the damage, and show you how to avoid having them invade your property again.
Best Pest Control After Care
Let's look at what you must do following the completion of the pest control service.
Wonderful service provided by the team, anyone out ther looking for the pest 🪳🦟 control job done just engage their service.
Dipjyoti Metia
July 5, 2023.
Very reliable friendly and respectful taking the time to explain the products used to exterminate rodent control with Q & A. Reasonable rates. Would use them again without hesitation.
Andra Sterling
June 6, 2023.
I called them in April to do mice treatment (mainly in the attic) with Saupry (apologies if I butcher your name) and after 1 month I finally sleep peacefuly. But since last week the activities in the attic are back and now I'm back to sleepless night. Not sure what to do or if there's any way to stop the mice from coming back. Then Saupry came back and help me more. He also explains some stuff I can do to stop the mice coming back. What a legend! They are the best people to do the job. 10/10! 👍👍👍
Very friendly and efficient staff. Gave good advice and was on time for the job
Autotech Victoria
May 24, 2023.
Djay was fast at responding to our initial request and attended the next day. He was great at communicating when he would arrive. He was very professional, got the job done quickly and tidied up. Once he was complete he explained everything, was very knowledgeable and gave good honest advice on other services we asked about. Highly recommend and will be using should we require any further assistance.
Kevin C & Alanna H
May 15, 2023.
Djay is very friendly! Always on time and ensures to get the job done correctly. I get my house treated every few months from the team at RF Pest Control. Couldn't recommend the team at RF Pest Control enough! Thanks again for your recent visit Djay you and your team are fabulous!
Super impressed with quality of service. I was able to get a same day appointment. Very friendly and knowledgeable with pests and the area. Highly recommend.
Kayla Crea
April 24, 2023.
Excellent service. Same day call out. Reasonably priced, very knowledgeable.
Theo Naidoo
April 16, 2023.
RF pest control is by far one of the BEST in Western suburbs. From the get go you feel that you are in the hands of a thorough professional! Djay will talk you through the complete process that helps you understand what you are paying for! He stands out from all the other pest control companies that I have contacted because he is the only one (that I am aware of) who offers a follow up visit to ensure that the treatment applied is effective. This is included in the very very reasonable price that he offers! He a reliable, passionate individual who will exceed your expectations on all aspects!
Very professional, too informative! We got big relief from the huge cockroach issue at our home, especially in our kitchen. It was unbearable, but RF pest management helped us with a high-quality and long-lasting pest treatment solution, Before and After photos below says everything. The communication and attention to detail were fantastic. They were unbelievable throughout the whole process, so, a big thank you for that and the price was as quoted - no surprises. Highly recommend using this business.
We had an issue with mice in our home so we found these guys online. They responded and turned up the same day and were quick to help. I highly recommend this local business. Very professional, friendly and extremely helpful. Dj you were awesome thanks again!
I contacted Djay to put some traps for rats and also needed him to inspect in and around house. He was absolutely on time and responsive to all communication. He also went over and above to put extra boxes for rats outside of house. After few weeks, he followed up twice and came to check at no extra cost.Very professional service by RF pest management. I would highly recommend their service.
We recently had pest issue with mice at our home. We found this Pest Management team online and contacted them. They were very responsive and we got the service on time. With a single visit and thorough work, we got rid of the mice. We highly recommend them for any kind of pest issues.
Amazing service, did an amazing job! Couldn't recommend them enough
Wonderful experience.great service highly recommend.regular follow up .responsible for the duties .
Very professional, I had consulted a few guys but RF responded immediately. He came on time and did the inspection first followed by eradicating the rats and spiders that were giving us so much trouble. He did call after to check if we haven't any issues. Can't recommend RF Pest enough.
Quick pest control inspection
Why leave anything to chance when paying for a new or used property? Have a certified and experienced pest inspector evaluate your home carefully and make treatment recommendations for any pests they find. Point Cook residents can use our quick pest control inspection services. Order your inspection right away!
Pest Control Services Melbourne
Call us on 0450 213 514 Same Day Pest control Services
Location: Melbourne, Australia.