Wyndham Vale Pest Exterminators
Pest Control Wyndham Vale
Local family business protecting your family
Complete The Form Below And One Of Our Experts Will Call You Back
Affordable Pest Control Wyndham Vale
Trying to get rid of a bug permanently with do-it-yourself methods? Are pests returning after home pest treatments? RF Pest Management may S.T.O.P all previous concerns! Pests can cause a variety of complications in your daily life. We all know they're bad for your health, but they may also put you in a financial bind. RF Pest Management offers a variety of trustworthy, efficient, and affordable pest control services in Wyndham Vale because we recognise how crucial it is to maintain a property free of pests and carry out routine building pest inspections. Our firm offers the best pest eradication services, ensuring that the bug and its breeding nest are totally eradicated. Furthermore, all of the home or business pest control solutions used by our Pest Control Wyndham Vale crew are completely safe for you, your family, and any pets you may have. Our pest control services are quick and efficient, and we deliver excellent results.
Residential/Home/House Pest Control in Wyndham Vale
The total elimination of common home pests cannot be ensured by DIY approaches, notwithstanding their potential benefits. As an infestation expands over time, from a little nest to a huge one, homeowners may get nervous. Additionally, not all herbicides and insecticides are good. The way they are handling it will only make things worse, because using chemicals without a licence might be harmful to the environment and people's health. For the safety of your family and your property, residential pest prevention and pest treatment techniques are crucial.
Commercial Pest Control in Wyndham Vale
Challenges with pest management might cost Wyndham Vale's business and industrial sectors money and their reputation. This may even be more crucial if you own or oversee a Wyndham Vale company or commercial building. It's critical to safeguard your source of income. A commercial pest control professional conducts routine pest inspections to achieve this.
List of Commercial sectors where we provide our best commercial pest control in Wyndham Vale.

Offices

Airports

Shopping centers and Restaurants

Factories and Warehouses

State government facilities

Hotels and Motels

Hospitals and Child care schools

Food manufacturing

Logistics and Transport

Nursing home

Retail shop

Gym & Theatre

Restaurant

Medical Centre

Pub and Café

Warehouse
Why RF Pest Management is a First Choice for Pest Control
Wondering why RF Pest Management is the preferred choice for countless homeowners and businesses in Melbourne? Here's what sets us apart and keeps our customers coming back for more: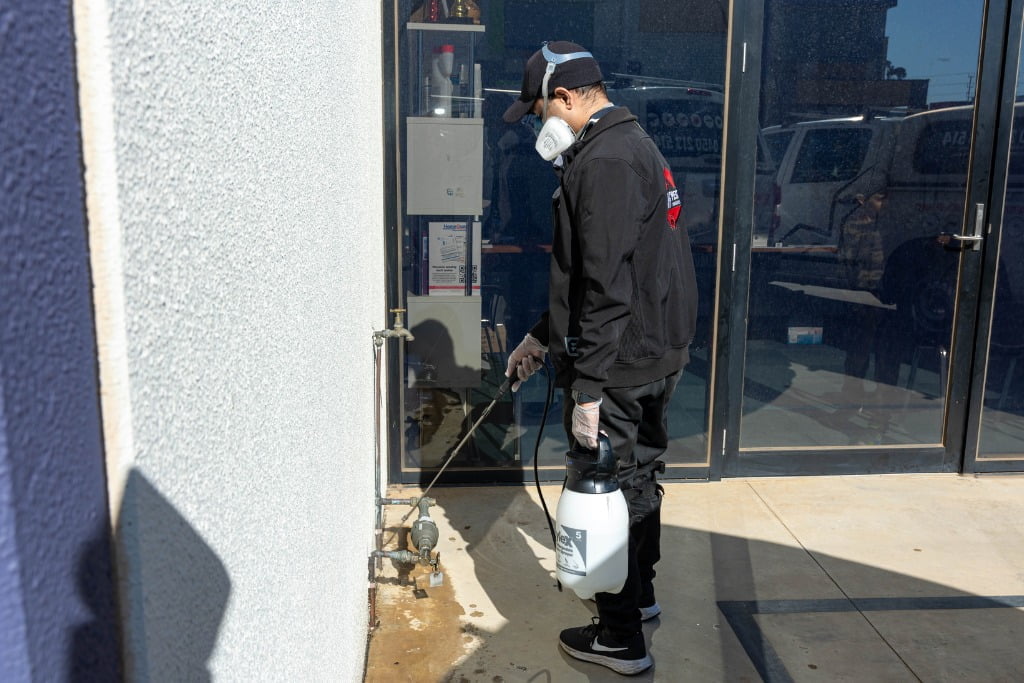 Certified Experts for termite control
Numerous dangerous pest treatment items are readily available, but they just provide transient termite control and extermination.
Our team of specialists is extremely knowledgeable and skilled. They are always looking for signs of termite activity in your home or business. Based on the results of the inspection, we provide a range of termite treatment methods in Wyndham Vale. We deal with the current infestation and stop the sickness from spreading.
Get the best termite removal services from us right away and free of charge quotes and commitments!
End Of Lease Pest Control Wyndham Vale
RF Pest Management has been one of the leading firms, and we provide an end-of-lease pest control service in Wyndham Vale. We chose a competent and professional worker and equipped them with the highest quality tools and equipment to assure the quality of the job. End-of-lease pest treatment is covered by a contract and is necessary before leaving the rental home. At RF Pest Management, we make sure that our customers receive the finest end-of-lease pest control Wyndham Vale service possible. We provide our pest treatments at a very competitive price; contact us for further information and a free quotation.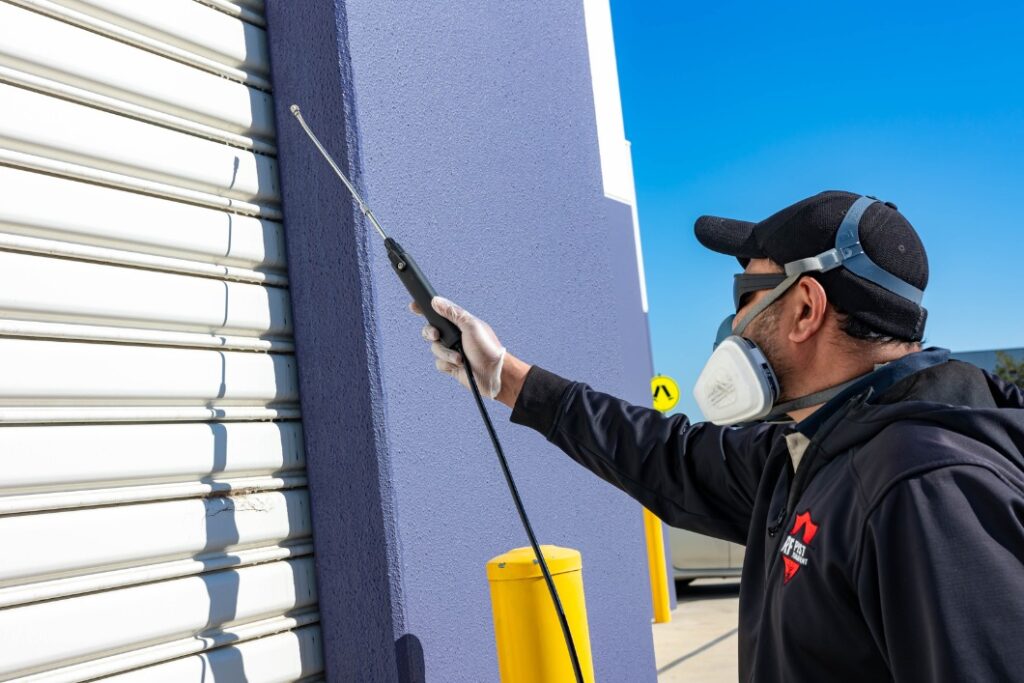 Our Process of Pest Control
Consultation for Pest Control
Consult a specialist right away if you see any indications of a pest infestation.

Site Inspection and Evaluation
A member of our Point Cook pest control team will do a comprehensive assessment of your property to identify the kinds of pests that are there, the extent of the infestation, and the locations of all access ways, feeding areas, and breeding grounds.

Pest Prevention and Control
Our pest control options are customized to meet your unique requirements. Any type of pest control in Point Cook may be carried out by our team of experts since they are qualified and licenced.

Report on documentation and pest control
After completing the pest control procedure, our staff will provide you with a report explaining the degree of the damage, and show you how to avoid having them invade your property again.
Best Pest Control After Care
Let's look at what you must do following the completion of the pest control service.
Clear Pest Infestations Without a Trace with Our Pest Control in Wyndham Vale
You can trust DIY for a temporary solution but opt for professional pest control services in Wyndham Vale for a lasting and thorough one. With years of experience clearing residential and commercial properties of even the most severe pest infestations, we are a team that you can always count on. Our service catalogue covers all the assistance you need to secure pest-free living and working spaces for yourself, your loved ones and your employees. Whether your property requires a pest inspection, pest control or a pest treatment service, give us a call, and we will send the best team to deliver your needs. Once you avail of our pest control services in Wyndham Vale, we will take up the responsibility of eliminating all roaches, spiders, termites or other pests ruining the comfort and hygiene of your property.
The longer you ignore a pest infestation, the more complex the pest control measure will be. So, don't wait for the infestation to spread into all corners of your property but limit them at the onset with pest control in Wyndham Vale. The money you spend on pest treatment today will secure you against costly repairs in the future. So, it's a favourable bargain and a cost-effective solution.
To know more about our pest control service in Wyndham Vale or avail of a pest treatment or inspection, contact us at 0450 213 514 or info@rfpestmanagement.com.au.
Common Signs of a Pest Infestation
To avail of pest control in Wyndham Vale, you must first be aware of the situations . If you notice one rodent running around your backyard, it might not be an infestation, but if these sightings become common every day, then it's time to avail yourself of a pest control service.
To help you make the right decision on time, here are a few common signs of a pest infestation:
The moment you notice one or more of these signs, it's only smart to call in our team for a thorough pest inspection.
Quick pest control inspection
Why take a chance when purchasing a new or pre-owned property? Have a licensed and knowledgeable pest inspector thoroughly check your house and offer treatment suggestions for any pests they discover. Our rapid pest control inspection services are available to Wyndham Vale residents. Place your inspection order immediately!
Pest Control Services Wyndham Vale
Call us on 0450 213 514 Same Day Pest control Services
Location: Wyndham Vale, Australia.